COURSEWARE TO TEACH
Advanced Writing Skills
Customizable teaching manual
Student workbook
Quick reference guild
Power Point slides
Additional teaching aids
No annual renewal fees
Unlimited reprinting rights

This course includes all the following components.
Advanced Writing Skills Training
This one-day training course is geared towards strong writers who are looking to improve in specific areas. Trainers will devote time to writing letters of recommendation, persuasion, refusal, and action. All of this training will reflect current word usage and up to date formating.
Participants of this courseware are recommended to have completed Velsoft's Business Writing That Works courseware before taking on this advanced workshop. This training will assist your participants in:
Keeping their writing clear, concise, and grammatically sound.
Improving sentence construction and paragraph development.
Dealing with specific business requests that call on strong writing skills.
Creating effective business cases, proposals, and reports.
Thoroughly documenting sources that are used or referenced.
The Advanced Writing Skills courseware is available for trainers to purchase, download, and deliver as soon as your training materials are printed! You can add your logo, and supplement your training materials package with custom projects; there are few things as effective as adding assignments relevant to your learners' current workplace requirements.
Advanced Writing Skills Customizable Courseware
Customizable Courseware (editing rights with raw files)
Instant access
$495
Add Advanced Writing Skills to your learning management system (LMS) by downloading this course as a SCORM compliant eLearning course. SCORM compliant means that you can be sure that this eLearning courses can be imported into your LMS with all the reporting you expect.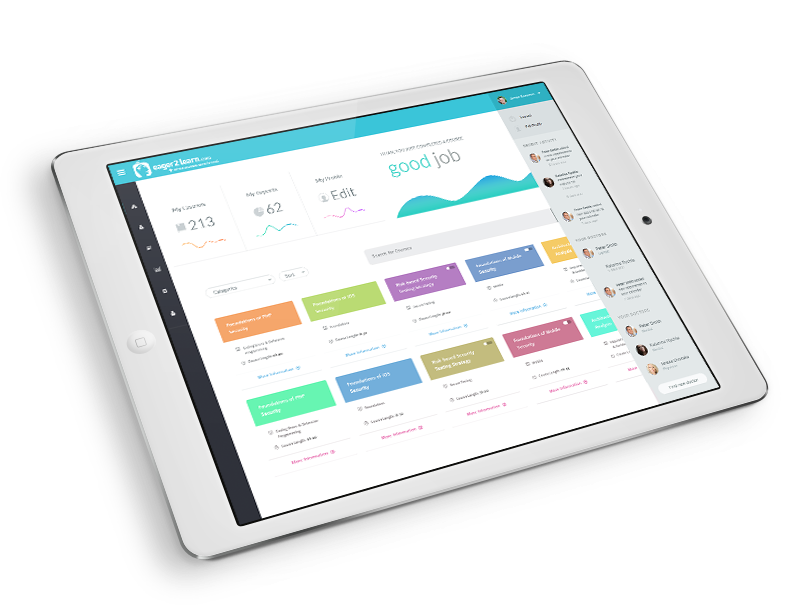 Whether you're developing a new marketing plan, introducing a new product to your market, or designing a new filing system to streamline your office's organization, it's important to have an effective planning process in place that can turn.
Customizable
SCORM compliant
mLearning friendly
Easily imports into any LMS
HTML5