COURSEWARE TO TEACH
Professional Supervisor Skills
This course includes all the following components.
Professional Supervisor Skills Training
The Professional Supervisor is a three day intensive courseware program ideal for newly promoted or aspiring supervisors who are motivated to succeed in their role. Participants learn the difference between managing and leading, how to deal with challenges from direct reports, what it means to prioritize effectively, communicate professionally, and motivate their team. They also develop skills on how to provide feedback, resolve conflict, solve problems, and help their teams flourish.
This training course has been designed to support trainers in offering a complete, comprehensive training experience. You can get people thinking ahead by providing them with the pre-assignment several days before the course, then welcome them to your class with a student guide and pre-assessment. At the end of the course you have the option of a post-assessment, providing them with the quick reference tool, supplementary reading list, and personalized follow up to help them assess their skills development. As always, Velsoft training materials are completely customizable, brand-able and editable based on the needs of the trainer and students.
Customizable teaching manual
Student workbook
Quick reference guide
Power Point slides
Additional teaching aids
No annual renewal fees
Unlimited reprinting rights

Download Course Outline
Professional Supervisor Skills Customizable Courseware
Customizable Courseware (editing rights with raw files)
Instant access
$749
Add Professional Supervisor Skills to your learning management system (LMS) by downloading this course as a SCORM compliant eLearning course. SCORM compliant means that you can be sure that this eLearning courses can be imported into your LMS with all the reporting you expect.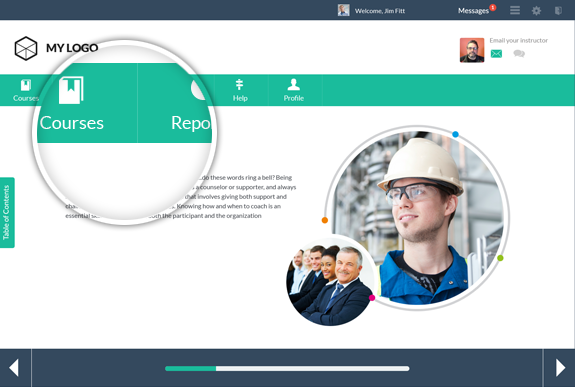 Whether you're developing a new marketing plan, introducing a new product to your market, or designing a new filing system to streamline your office's organization, it's important to have an effective planning process in place that can turn.
Customizable
SCORM compliant
mLearning friendly
Easily imports into any LMS
HTML5